Lil Squirt Power Washing Team – About Us & Our Pressure Washing Services
Lil Squirt Power Washing is a professionally licensed and insured company that can help restore the beauty of your home or business. Algae, mildew, and mold can cause damage to your home or business if not cleaned in a timely fashion. This damage can lead to costly repairs, renovations or replacements. We can help you protect the value of your largest investment and give you peace of mind that the job will be done right with our customer satisfaction guarantee.
Lil Squirt Power Washing can take care of all your exterior home cleaning needs. We can professionally soft wash the siding of your house or your roof, clean your gutters or windows, or pressure wash your deck, driveway or fence.
Let's face it, there is a lot of competition in today's business world and you can't compete if your building is run down or dirty. The harsher weather conditions during the winter months can do a lot of damage to the outside of your building also. These conditions can lead to an unsafe parking lot or sidewalk, putting your employees and customers at risk. We can save you money on future repairs by making them less likely to be needed.
Over time, outdoor elements wreak havoc on your homes or offices. Buildings catch an overwhelming amount of grime from the weather, traffic, and other everyday factors. We understand that keeping your home or businesses attractive is a top priority. Lil Squirt Power Washing is dedicated to protecting the exterior of your residence or business. We offer a range of professional pressure washing services that can help keep your home and business looking great.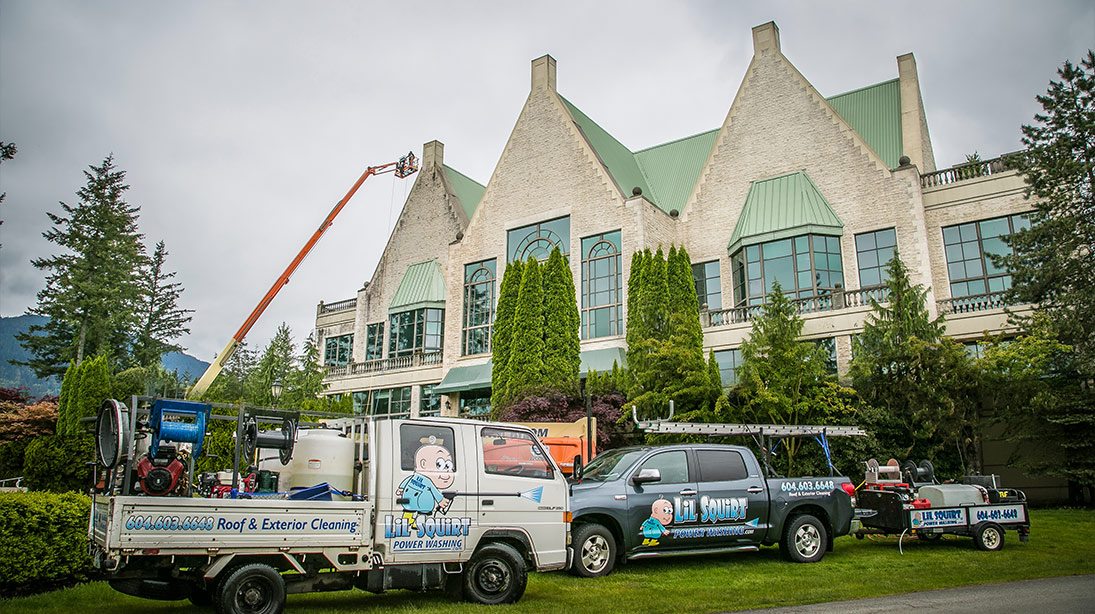 Some links to great pressure washing reports
How to Avoid Four Power Washing Rip-Offs
6 Costly Misconceptions About Power Washing
8 Mistakes to Avoid When Choosing a Power Washer
The Most Detailed Exterior Cleaning Ever Or It's FREE!
4 Steps to Protecting Your Investment