Lil Squirt Power Washing is your go-to source for all of the tedious exterior maintenance tasks (power washing, window cleaning, roof and gutter cleaning, etc.) that keep your home looking its best. We can also help you turn your home's exterior into a festive scene that will delight you, your visitors, and your neighbors. From wrapping your trees to outlining your roof's silhouette, Lil Squirt can take care of all of your Christmas light installation needs.
Outsource Your Christmas Light Installation for Your Sanity and Safety
Everyone loves a home illuminated by Christmas lights, but few people enjoy putting them up and taking them down. (That's why, to the disdain of their neighbors, some people don't even bother taking them down!) Our team members have the expertise and equipment to get the job done beautifully, and safely.
Many people become seriously injured each year installing or removing Christmas lights and other decorations. According to the Centers for Disease Control and Prevention, an average of about 230 people per day are injured while decorating for the holidays in November and December; 41% of those injuries involve falls. Falls from ladders account for about half of those incidents.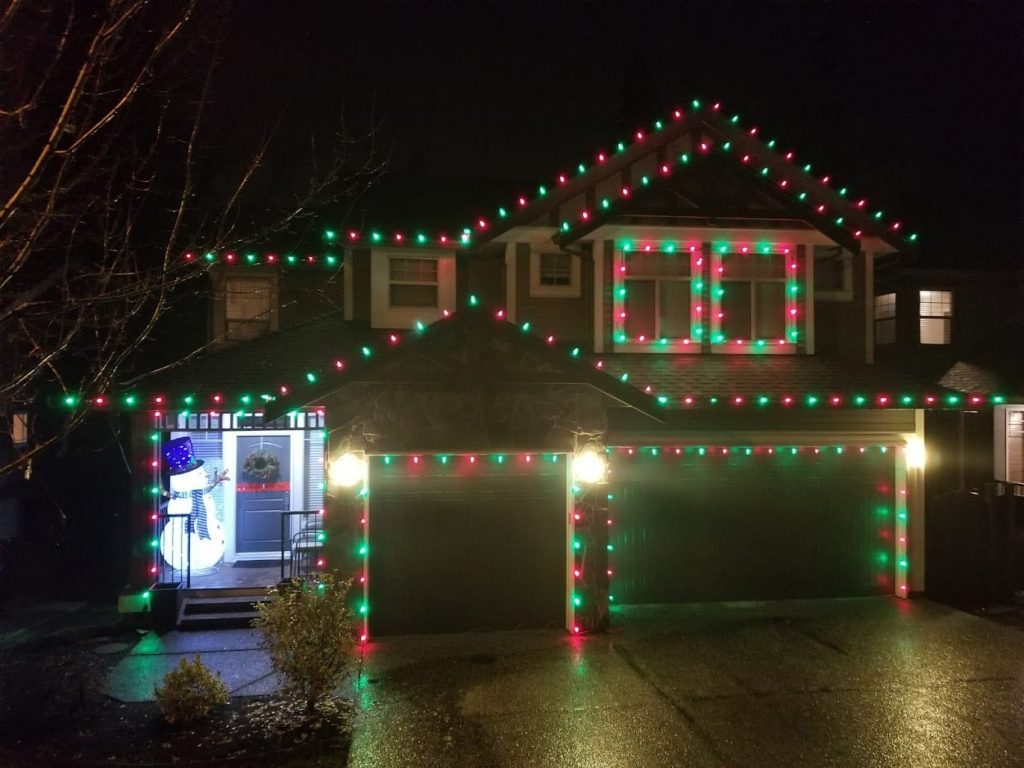 One Less Thing to Worry About!
Untangling bins worth of Christmas lights, checking each bulb to find out which one needs to be replaced, teetering on a ladder or perching precariously on the roof while trying not to accidentally staple your finger instead of the electric cord, these are probably not the holiday memories you hope to recreate. During the holidays, there are definitely occasions that warrant doing it yourself. Christmas light installation is not one of them!
'Tis almost the season when you'll be in a mad rush to check things off your lists. Do yourself a favor and let Lil Squirt Power Washing take care of all of your exterior home beautification needs, including Christmas light installation.
If you're located in the Lower Mainland or Fraser Valley BC, we'll work with you to create a spectacular lighting design plan, install all Christmas lights, remove all lights after the holidays, store the lights at our facility during the off-season, and make sure they're safely maintained and remain in perfect working order until your next project. Just make one call, and we'll do it all!
Our Christmas Light Installation Gallery: