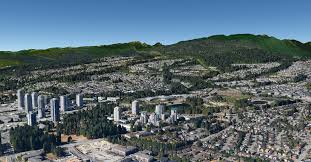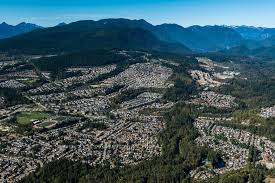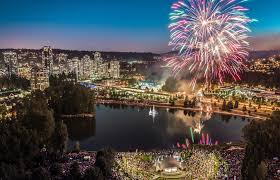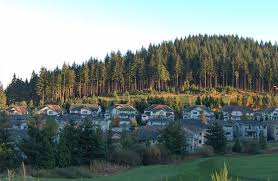 The City of Coquitlam
is in a prime location for our company to very effectively and efficiently provide our professional cleaning services to the stable and progressive population, both in the residential area as well as the commercial and industrial. Lil Squirt Power Washing Inc. prides itself in being listed as the best in the business in our immediate area which includes Coquitlam, and one of the reasons we are able to maintain that ranking is through our dedication to completely satisfied customers and professional and cost-effective service that we provide to the various customers we support.
You may have reached this webpage by searching for a Pressure Washing or Power Washing company in the area. We are glad you got pointed to our site! We have tried to put together some helpful information for you to understand the different Pressure Washing services that we provide, when they might be best utilized, and an opportunity for us to quote to you on whatever service best meets your needs.
There are basically three kinds of Exterior Washing Services available, both to residential customers and commercial:
Pressure Washing
Power Washing
Soft House Washing
Pressure Washing
is the most common approach used for exterior house washing, but is not necessarily the most effective approach, depending on a number of elements that need to be considered.
Driveway, Concrete and Patio Cleaning
Instantly remove years of buildup and increase curb appeal
Concrete and stone are very porous and act like air filters, catching lots of dirt, pollen and environmental debris over time. Before you know it there are many layers of grime built up on these surfaces. It happens so slowly that you may not even notice it. Our technicians can immediately spot a dirty concrete or stone surface that desperately needs a good washing. Using commercial pressure washing equipment with our professional grade surface cleaners, you will be amazed at what comes off. The end results are always impressive and leave the surfaces looking like they were freshly installed. This is one of the best and most cost effective ways to increase curb appeal.
Power Washing
uses very hot water along with the most effective cleaning solutions (which we have been able to fine-tune through our extensive experience). We ensure our cleaning solutions are friendly to your exterior materials as well as the landscaping and environment. This approach is most effectively used for things like concrete driveways where there may be difficult things that have been imbedded for years that need to be removed. (Baked on chewing gum would be a good example, which comes off easily with our hot water and cleaners).
Deck Cleaning
Proper deck maintenance will prolong the life of decking
We clean all kinds of decks, from wood to any other type of composite decking. Whether it's a yearly maintenance cleaning or a deck that has not been cleaned in 10+ years, we can get it clean. One of the most important things to do with a wood deck is to make sure it has a stain or seal coat of some sort applied at regular intervals – every other year or 3 years. If a deck has a good seal coat or stain then yearly power washing maintenance is much more effective. Exposed wood can accumulate mold and mildew stains much deeper then sealed wood and it takes higher pressure and stronger cleaners to clean. We can also power wash all kinds of wood – from fences to pergolas and latticework.
Soft House Washing
is quite simply just that…..we use a lower pressure washing approach which along with the right cleaning solutions provide a very effective approach for many exterior homes.
Low pressure cleaning removes mold and mildew.
Softwashing is the most effective and safest way to clean siding. Unlike companies using high pressure to blast surfaces, we utilize bio-degradable, pet-friendly cleaners and low pressure to thoroughly clean away and kill algae, mold and mildew down to the root. On the surface it seems these types of pollutants can be removed using high pressure, but this only removes what is visible and will reduce the life span of the surface. There is also an increased danger in causing permanent damage to the siding and windows or shooting water up underneath siding panels.
In addition to the cleaning if we were working on your home's roof, our professional employees will inspect your gutters to ensure they can handle the water that will be used, and that they are well positioned for you for the future.
We understand the best solutions for every situation and are therefore able to deliver the best approach with the most effective results in a timely and cost-effective fashion. Call us for a quote!