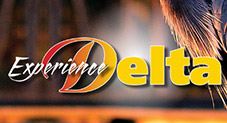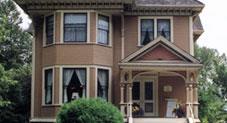 These words describe the community/area of Delta. We pride ourselves on our past and our sustainable future. Delta has a hospital, an airport, a museum and archives, libraries, sports and recreational facilities, and many bike and walking trails in a varied network of parks including waterfront parks on the Fraser River, Boundary Bay and Strait of Georgia.
Residents enjoy safe, clean and quiet neighbourhoods, and the stable prosperity of the community makes it attractive for businesses to choose as their preferred location.
The descriptors above, coupled with the fact that Delta is located only 24 km from our home location make our business a solid fit with the residents and businesses there. Lil Squirt Power Washing Inc. has our home location in Maple Ridge, and our company values and direction fit completely with what the citizens and businesses of Delta say they want and see in Delta. We take a lot of pride in our work, which will help you keep your property looking great both now and into the future, ensuring you will continue to be able to take pride in how it looks. Our values of exemplary customer service and strong customer satisfaction are evidenced by the consistent rankings we receive indicating we are the best in the Lower Mainland, the Fraser Valley and in communities like Delta.
You likely arrived at our site by searching for the words Pressure Washing or Power Washing services in your area, and we're glad you got directed to our site. We put a lot of hard work into maintaining our rankings and search strength and our strong ratings and customer satisfaction reviews help us maintain our position.
We have put our website together to provide a good overview of the services we provide, together with some explanations to what the various words mean that describe those services. There are basically three types of cleaning that are used for exteriors of homes or commercial properties.
Pressure Washing
Power Washing, and
Soft House Washing
Pressure washing

is likely the most commonly used approach for house washing and roof cleaning. It is basically high pressure water together with the proper cleaning solutions that are applied at the correct levels to provide the most effective cleaning of your property. This is all done with ensuring your siding or roofing materials are not damaged, your landscaping is not damaged and the environment is not negatively affected. However, we do know that high pressure washing is not the best approach for all surfaces so other approaches are used in those situations.

Power Washing

is also high pressure washing, however it combines that with VERY hot water which is required for strong surfaces and heavy cleaning requirements. Cement driveways or walkways would be an example of a material where this approach would be used, particularly if there were things like old chewing gum stuck on for some time, or heavy grease or oil stains. You will simply be amazed at the finished product following this cleaning.

Soft House Washing

is just what the words say. We use a lower water pressure combined with the right cleaning agents for more delicate siding materials on houses or commercial properties, and is the most often used approach for most home cleanings. This ensures no damage to the materials on the buildings, as well as not damaging behind the siding due to too much pressure being used, and ensuring no inner wall damage occurs as well.

Our professionally trained technicians understand when each of these approaches is the best, and are trained in ensuring the best cleaning job is done while preserving the material being cleaned and protecting the surroundings.

We take a lot of pride in our work, and stand behind it 100% . We will make sure you are 100% satisfied before we leave. Our customer satisfaction rankings will tell you how well we have done in that regard.

We would be very happy to hear from you, and to come and discuss your needs, and be able to provide you a cost-effective quote for our services. Given our close proximity to your residence we are easily able to provide very quick response to your request. Please give us a call – we'd be happy to give you a quote!