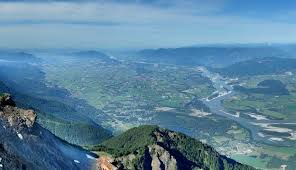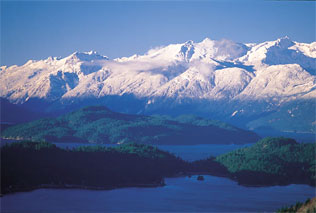 The Fraser Valley is the region of the Fraser River basin in southwestern British Columbia downstream of the Fraser Canyon. The term is sometimes used outside British Columbia to refer to the entire basin including the Fraser Canyon and up from there to its source, but in general British Columbian usage of the term refers to the stretch of the river downstream from the town of Hope, and includes all of the Canadian portion of the Fraser Lowland and areas flanking it.
We use it to describe the general area that a lot of the communities we work in are located.
The Fraser Valley is a collaboration of destinations Tourism Abbotsford and Tourism Chilliwack, in partnership with destinations Harrison and Hope. We come together to share what our Valley has to offer with the intention of providing you with all the inspiration you need to visit and hope that you do.
There is a deep sense of pride that comes from people living in the Fraser Valley, whichever community or rural area they may live in. It is one reason why there is such a link with our business to this area of British Columbia…..PRIDE! We also take a lot of pride in our business and in the work we do. We work hard to ensure we are doing our part at helping the residents keep their properties looking great, so everyone will appreciate our shared Pride!
Lil Squirt Power Washing Inc. is a locally owned small business with our main office located in central Fraser Valley, in Maple Ridge. Given our location, we are very central to the many communities we serve, allowing us to very quickly be able to respond to requests for quotes or to do work for all the residents and small businesses in the area.
You have likely arrived at our website as a result of your searching for Pressure Washing or Power Washing services in the general area. We are so happy you have landed on our site! We have put together our website to try and give people a good overview of the services we provide and some information describing some of those services so you can better understand what approach might be best for the situation you are dealing with.
There are simply three types of cleaning associated with our business:
• Pressure Washing
• Power Washing
• Soft House Washing
We use all of these approaches in different situations.
Pressure Washing
This the use of high water pressure to tackle cleaning jobs and is sometimes seen as the most common approach used for exterior house cleaning. There are instances when we do use this approach for exteriors of houses, but for most jobs we prefer to use a less invasive and equally as effective approach called soft house washing.
Power Washing
This is also the use of high water pressure, however it combines the water pressure with the use of VERY hot water which is used on more resilient surfaces, where there is little chance of any damage, and where severe cleaning is required. Cement driveways would be a good example of where this approach would best be used. The combination of the water pressure and hot water, together with the most appropriate cleaning solutions that we incorporate allow us to tackle those difficult stains, dirt, etc. Things like stuck on chewing gum that has been in place for many years, or hard to remove oil and grease stains are also easily tackled with this approach. We know you will simply be amazed at the look following our cleaning.
Soft House Washing
These words very aptly describe this approach used for most exterior siding and roof cleaning jobs. It is still pressure washing, but we use very soft water pressure together with the best cleaning solutions for the job to get the most effective finish possible, while preserving the exterior surfaces.
All of these approaches are also used effectively in the cleaning of things like the algae, moss, mold etc. that is so common in our area. Unless those elements are cleaned effectively, where you get to the core or root of the growth, you won't get a sustained result. Our approach together with the most effective environmentally effective cleaning solutions get the job done. We also always ensure we are not harming your landscaping and keep the environment in mind at all times.
Please check out our Customer Satisfaction ratings and reviews that are readily available online or in other venues. We are confident in our work and work hard at keeping our customers satisfied and happy with the job we've done. We will never leave your job until you are completely satisfied! Please give us a call and allow us to give you a free quote! We know we will be cost competitive and we know you won't be disappointed in our work!