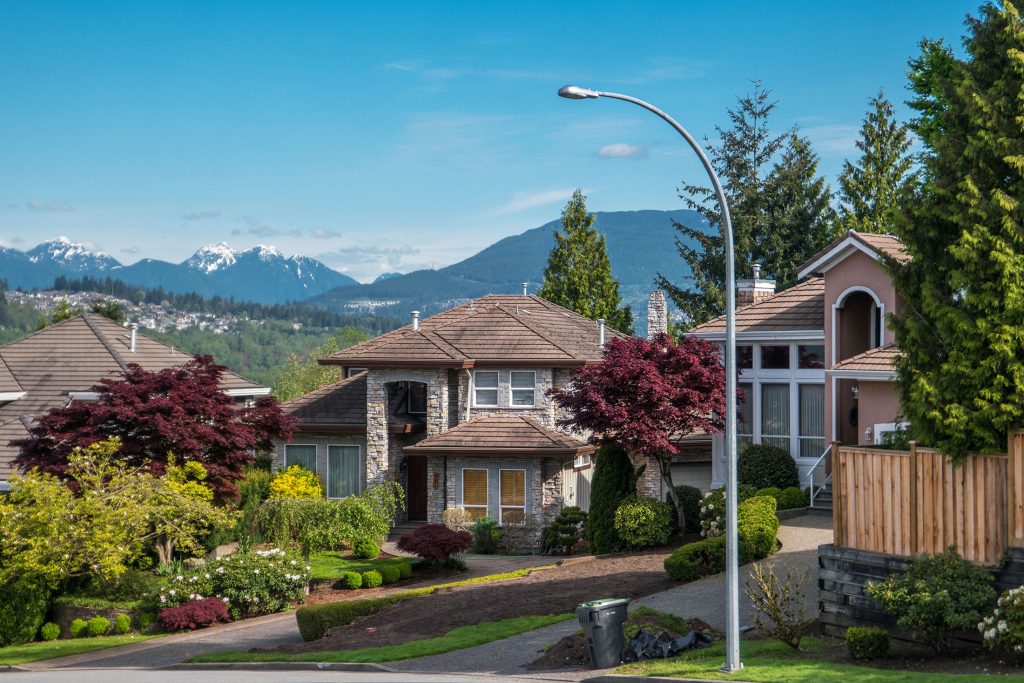 The beauty depicted here displays the pride that the citizens of Port Coquitlam take in their properties, and their city, and therefore helps describe why our company, Lil Squirt Power Washing Inc. is an excellent fit for your community. We also take a lot of pride in our work, and our company, and our company rankings and customer satisfaction levels support that we are the best in the area. We work hard at maintaining these strong ratings as we know the importance of customer satisfaction to our business, and we are in business for the long haul.
You likely reached our site as a result of your searching for Pressure Washing or Power Washing services, and we're very happy you have landed on our site. We work hard at ensuring our ratings remain high, and know this is primarily a result of our excellence in service that we pride ourselves on. If you search our ratings and reviews you will see that our service is something we make sure is second to none. We know that our reputation and customer satisfaction history speak to why we are consistently ranked as the best in the Lower Mainland and Fraser Valley. We will never leave a job until you are 100% satisfied!
We have put together our website to provide information on the services we provide, but also to provide people with some understanding of the various services that are available and when and why they may be used.
There are basically three different types of exterior cleaning used for homes and commercial buildings:
Pressure Washing
Power Washing, and
Soft House Washing
Pressure Washing
Pressure Washing is likely the most common type of cleaning process used for exterior homes and roofs and commercial properties. It is the use of high pressure water along with the most appropriate and effective cleaning solutions to clean the surfaces of the property being worked on. It is also the most used approach for most roofing materials. Our technicians are highly trained to know the appropriate pressures to be using along with the proper cleaning agents, to do the most effective job while ensure no damage to your landscape or to the environment. We have the best equipment available to manage all of this most effectively.
Power Washing
This approach also uses high pressure water, however the water used is VERY hot, and is only used when the materials being cleaned are very hardy, and the cleaning required is to get at some tough stains, dirt, etc. Some examples of situation when this approach would be used would be on cement driveways or walkways where things like discarded chewing gum has been stuck on for years, or where there is heavy oil and grease stains. We can easily remove most of these types of things and provide you with a finish that will simply amaze you. At the same time this approach is administered so no damage is done to your yard and landscape, and that the environment is preserved as well.
Soft House Washing
These words aptly describe what this service is. It is the use of lower pressure water together with the most effective cleaning solutions to clean certain materials or finishes on homes or commercial properties. This approach is used to ensure no damage is done to more sensitive materials, while also ensuring no water pressure damage occurs behind the surface or on the inner walls.
Our professionally trained technicians know how and when to use the best solution for your situation. Any of these approaches also apply to any commercial properties we work with. Our vast experience and careful, professional service will ensure you get the desired results in a cost-competitive manner. We work hard to earn your satisfaction and return business! We know the value of customer satisfaction!
Being only 17 km away from our Home location, makes servicing our clients in Port Coquitlam very easy and timely. We are readily available to meet with you and review your situation, thereby being best able to recommend the most appropriate service for you needs, and will be very happy to provide you a quote for our services. Please give us a call!