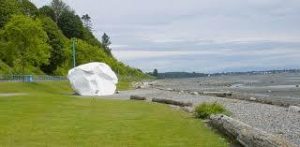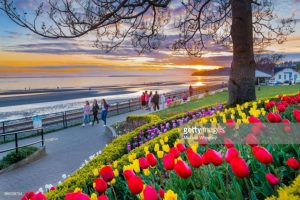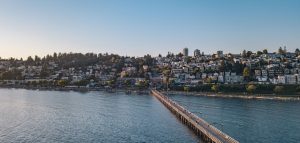 We are an exciting seaside community clustered around an eight kilometer sandy beach and the warm shallow waters of Semiahmoo Bay. From single-family homes on small lots, to estate lots and multiple family homes, White Rock has a wide selection of housing. Ocean views from some sites are breathtaking. Property values have steadily increased due to White Rock's attractive setting and amenities. Because of our moderate climate, White Rock is a preferred retirement spot.
These words describe a community that takes a lot of pride in its settings, its amenities and climate which is likely mirrored with the residents of White Rock. Looking at the residential and commercial properties of the city and area, I see a lot of pride displayed.
The pictures show the beauty that we want to help preserve, which will also help ensure the strong property values for your residential and commercial properties, and keep them looking good, both now and into the future.
That is why our company, Lil Squirt Power Washing Inc. is so well suited to your community. Our company mirrors the pride displayed above, in that we take a lot of pride in what we have to offer. We pride ourselves in excellent work, excellent work ethics, and a small business that has a lot of pride in being the best in our business, as proven by the customer service reviews and rankings that everyone can view on the internet. Please take the time to have a look at them. We are proud to be able to tell people to do this, and we work hard at being able to maintain top ratings and rankings, but they are a reflection of the work we do and the personal service we provide.
Being only 38 km from our home location in Maple Ridge allows us to easily provide the quick, personal service so necessary in our customer service business.
You likely have reached our website by searching for Pressure Washing or Power Washing services in your area. We are so happy that you have landed on our website. We have designed our website to provide you with information on the services we provide together with some additional detail describing those services and what they entail and when they might be used.
There are basically three types of exterior building cleaning services:
Pressure Washing,
Power Washing, and
Soft House Washing
Pressure Washing
is the use of high pressure water together with proper cleaning solutions to address particular jobs. This approach is most commonly used on exteriors of homes, on roofs and on commercial buildings, and is a very effective cleaning approach when done by the professionals such as those we employ. It is a process that needs to be very carefully applied so as not to damage the exterior sidings or surfaces, and the proper cleaning solutions need to be managed so no damage is done to either the surfaces or the surrounding landscape. It all has to be done in an environmentally friendly fashion as well. We use this a lot for our roof cleanings.
Power Washing
is also using high pressure water, with the difference being the use of VERY hot water along with the appropriate cleaning solutions. This approach is most commonly used for very rugged surfaces so no damage is done, and a good example of where this is very effective would be on a concrete driveway or walkway, where perhaps things like baked-on old chewing gum has been stuck to the surface for a long time, or where there are oil or grease stains. You will simply be amazed at the finished product once our professionals have finished. This approach is also done to ensure the surroundings are not damaged through the work as well.
Soft House Washing
is simply just that….it is power washing, however very low pressure is used along with effective cleaners and soft brushes at times to get the tougher spots. This approach is one that we use a lot for exterior home washings and is very effective.
So, thank you again for reading through the information put together here for you. I really hope you take it to the next step which is giving us a call to discuss further your needs and to provide you with a quote for our services. I know we will deliver an excellent job for you and that it will be a very cost-competitive price. Please give us a call!