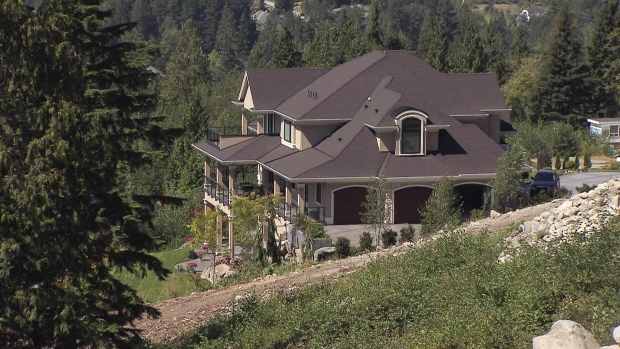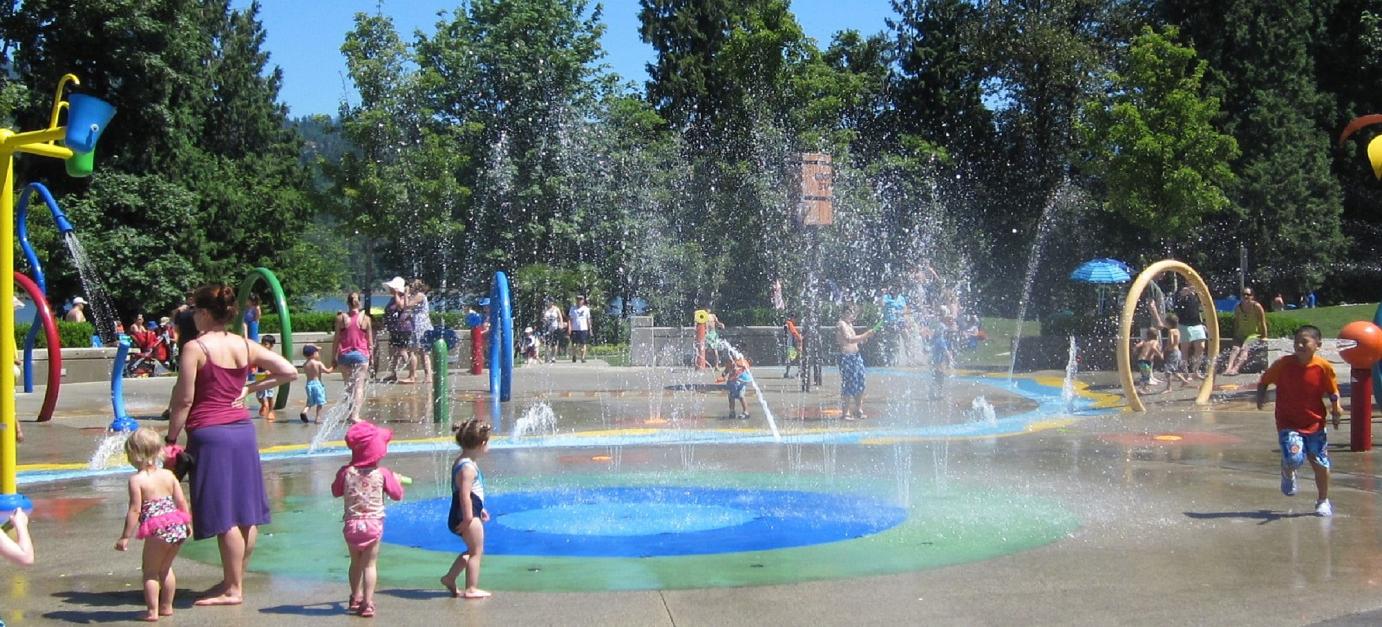 As stated in the Community Profile, Anmore has one of the most spectacular settings in Metro Vancouver – perched on the North Shore mountains, it is a community surrounded by nature. Many who live here, whether new or long-time residents, cannot imagine living elsewhere. Lush forest, starlit nights and misty mornings help define the ambience of the community.
This statement indicates a lot of pride in your community – which is the same word Lil Squirt Power Washing Inc. uses to describe our company. We also take a lot of pride in the service we provide, and we want to help the residents of Anmore preserve this spectacular community's heritage and clean, fresh look. We believe our two strategic directions are very similar. Excellence, cleanliness and leadership appear to be aligned with both of us.
With that in mind, we offer the following services to help you portray the vision you so eloquently described.
Pressure Washing Service
Lil Squirt Power Washing Inc. is proud to be considered and ranked as one of the best in the lower mainland, the Fraser Valley and the Greater Vancouver area. We have worked hard to get ourselves ranked in this fashion, and then also to earn, deserve and keep these rankings. We take a lot of pride in our work, have the necessary equipment to handle most household, strata and commercial exterior cleaning jobs, and have the professional staff with the right attitudes to deserve being classed as "One of the best"! We take pride in our work, and want you to share in that pride from the work we do for you.
In the Greater Vancouver area we are subject to special cleaning requirements given the high humidity levels we experience together with the other normal climate conditions we live in. These elements require special skills and knowledge to determine the best ways to effectively clean and maintain our properties to keep them looking great and prolonging other maintenance needs that would be required without having our property cleaned professionally and properly.
So, a preventative maintenance plan is in order. And it all starts with a soft washing service. This innovative approach will:
• Kill mold, algae, and mildew. Our cleaning products remove the existing buildup, then kill any spore growth to keep the issue from spreading.
• Remove dirt, pollen, and other buildups. Sometimes, your siding can feel like a magnet for unsightly buildup. Our soft washing service serves as a washing machine for your entire exterior; we give it a new lease on life.
• Preventing rot. By removing moisture-loving buildup from your siding, we ensure that your exterior has the preventative care it needs to last longer. This is one of the best ways to prevent irreversible damage to your home exterior.
The key to understanding what you really need to have done is to ask us to review your property with you and explain the different approaches that can be used. In short, there are two or three terms used to describe the washing approaches used on homes that address different situations:
Soft House Washing
– does just that – we use low water pressure to ensure no damage is done to your property, and at the same time we know the cleaning solutions that can assist in getting the necessary job done without damaging your home or surroundings. This approach helps kill the mold, algae, mildew and dirt to keep the issue from spreading while at the same time does not damage your exterior finishes.
Power Washing
– Is simply the use of an effective power level to distribute exactly the right amount of power with our water and cleaners to most effectively tackle the elements on your home. Our professional staff are knowledgeable and experienced in determining the effective pressures to do the job without damaging either your home or your landscaping, etc.
Pressure Washing
can be classed in this same way, but also these words are used to describe the use of high pressures on certain elements that can and do require pressure to clean the grime, etc. imbedded into them, A concrete driveway would be a good example of where higher pressure washing together with appropriate cleaners will do the best job without damaging the surface. We are experienced in knowing the correct cleaners to use for various situations.
For wood and delicate surfaces, soft wash is preferred. For more robust surfaces, power or pressure washing does the trick.
Removing dirt, algae, and washing away winter grime prolongs the life of your home's surfaces. Salt, sand, algae and moss can damage wood, black top, concrete, paving, and siding over time. A power wash completed by a professional keeps all these surfaces in tip top shape.
No two materials are completely alike! That's why our approach to concrete cleaning is very different from our house washing approach.
Pressure washing uses water at a high but controlled pressure to remove stains and debris. It is the best solution for sidewalk, driveway and other concrete cleaning.
Soft washing distributes water and cleaners at a low, safe pressure. This allows us to be extremely detail oriented in our cleaning approach, and to do it safely. This approach is what we use for house exteriors.
We understand the best solutions for every situation and are therefore able to deliver the best approach with the most effective results in a timely and cost-effective fashion. Call us for a quote!