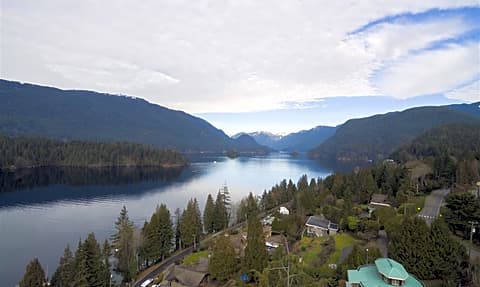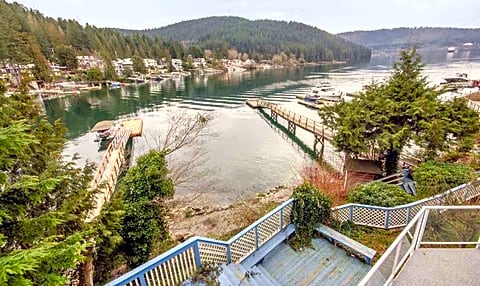 Belcarra is a friendly and co-operative community – a major attraction for residents and visitors alike, It offers a rare combination of ocean shore, inland lake and forested hills. Epitomizing the relaxed West Coast lifestyle, this well wooded residential community overlooks the magnificent North Shore mountains and the picturesque waters of Indian Arm.
The goal of Belcarra Council is to maintain a high quality, rural residential environment with as little disturbance as possible to the rich, natural setting which makes this unique area one of the Lower Mainland's most desirable communities.
With these descriptions in mind, we believe our company, Lil Squirt Power Washing Inc., is a natural fit to support the residents of Belcarra in maintaining their high standards and unique picturesque settings for years to come. Lil Squirt Power Washing Inc. also takes a lot of pride in its image and work, and are offering our excellence in service to allow the residents of Belcarra to preserve your spectacular community's heritage and clean, fresh look. We believe our two strategic directions are very similar. Excellence, cleanliness and leadership appear to be aligned.
With that in mind, we offer the following services to help you portray the vision you so eloquently and proudly described.
Soft House Washing
Power Washing
Pressure Washing
Each of these approaches are required in different situations, and the following information is put together to give you an overview of what they would include to help you determine if and what your property might best benefit from. There are also additional services we provide that would also enhance the appearance and maintenance of your property that can be found on other tabs on our website.
What is Soft Washing?
Soft House Washing – is quite simply just that – we simply use lower water pressures together with the appropriate cleaning solutions to ensure no damage is done to your home or surroundings. This approach helps kill the mold, algae, mildew and dirt to keep the issue from spreading while at the same time does not damage your exterior finishes.
For wood and delicate surfaces, soft wash is preferred. For more robust surfaces, power or pressure washing does the trick.
Removing dirt, algae, and washing away winter grime prolongs the life of your home's surfaces. Salt, sand, algae and moss can damage wood, black top, concrete, paving, and siding over time. A power wash completed by a professional keeps all these surfaces in tip top shape.
No two materials are completely alike! That's why our approach to concrete cleaning is very different from our house washing approach.
Soft washing distributes water and cleaners at a low, safe pressure. This allows us to be extremely detail oriented in our cleaning approach, and to do it safely. This approach is what we use for house exteriors.
What is Power Washing?
A power washer uses a high-pressure stream of very hot water to blast away dirt and materials from outdoor surfaces. The combination of high pressure and the temperature of the water make it better at removing all those truly stuck on materials from surfaces. It's great for removing residue like salt, mildew, and mold from outdoor patios, decks, driveways, and more. The added heat also makes it particularly good at removing things like chewing gum from sidewalks. Power washing is also exceptionally great for handling grease stains on driveways or garage floors.
What is Pressure Washing?
Pressure washing is what you've most likely used at your home before. It uses the same high-pressure water blast as power washing but doesn't use heated water. This regular temperature water still does an amazing job at blasting away dirt but doesn't perform as well against moss, mold, or other tough stuck on substances. It still does an amazing job, but might not be able to get rid of tough stains on concrete.
For regular household use, pressure washing is the way to go. It's less harsh on surfaces, which makes it ideal for use on things like masonry, brick, and concrete. This is what you want to turn to when you're looking to give your deck or patio a quick clean.
For any larger jobs, like a large commercial space or an extra big driveway and patio space, go with power washing. The heated water usually helps to make the job go faster since the heat helps to loosen up the dirt. For that same reason, though, you have to be careful which surfaces you use it on. It's best to stick to concrete and other hard surfaces when power washing, since the force of the hot water can do damage to softer surfaces.
Pressure washing uses water at a high but controlled pressure to remove stains and debris. It is the best solution for sidewalk, driveway and other concrete cleaning.
Whichever type of cleaning method you decide to do, keep in mind that it's always best to hire a professional to take care of it for you.
If you're not properly trained on how to use a pressure washer or power washer, you could end up damaging the surface you're working on. It's better to be safe than sorry!