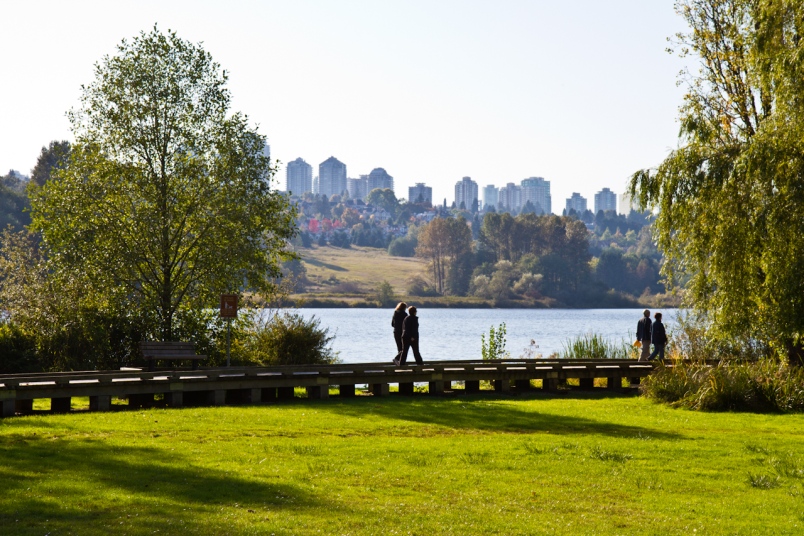 Burnaby is BC's 3rd largest city showing strong steady population growth and a desire to continue to thrive. The Burnaby real estate industry, both residential and commercial, speaks strongly to the values and trends in those areas. It also speaks to the need for residential home owners, and commercial business owners to ensure their properties stay well maintained, looking good and that they stay that way.
Burnaby is a part of Metro Vancouver which puts it right in the middle of our company's marketplace, and a city that we strongly support with our products and services. Lil Squirt Power Washing Inc. is well positioned to help home owners and commercial and industrial businesses maintain and improve the longevity of their properties as well as enhancing the property values. We specialize in helping you achieve these goals.
You may have reached our page by searching for companies that provide power or pressure washing services, and we want to ensure we are given a chance to prove our worth to you. We pride ourselves in our professional rankings, and in the dedication we have to ensuring satisfaction with our services which always results in strong referral business which we are proud to receive time and again.
If you are wondering what types of service might be best for your present needs, we have put together information that will try and help you understand the various services, and when they are best used, how we approach them and what the best approach might be for your requirements.
Pressure Washing
With state of the art pressure washing equipment, eco-friendly cleaning agents, and the skilled attention of our highly trained technicians, we can remove all kinds of undesirable elements from your roof tiles such as:
Dirt
Grime
Mildew
Algae
Mold
Moss
Lichen
At Lil Squirt Power Washing Inc., we go out of our way to give our customers the service they deserve. We will not leave your property until you are 100 percent satisfied with our work. We are proud of our excellent customer reviews and we look forward to providing superior service on your next pressure washing project. Call us at 604-603-6648 to request your free estimate.
Power Washing
No matter what kind of business you may own, operate, or manage, keeping exterior concrete in bright, clean, like-new condition is important. Lil Squirt Power Washing Inc. is the perfect partner for this effort. You can rely on our highly trained technicians to clean sidewalks, paths, stairs, parking areas, walls, and other exterior concrete quickly, thoroughly, and cost-effectively. Our concrete cleaning services are a smart investment in your curb appeal, property value, and brand reputation.
We remove all kinds of messes. Using commercial grade truck-mounted equipment, appropriate cleaning agents, efficient surface cleaner attachments, and adjustable pressure wands, the Lil Squirt Power Washing team can remove all the toughest messes from your exterior concrete including:
Dirt
Grime
Rust
Oil
Gum
Algae
Mildew
Soft House Washing
The secret to house washing is soft washing
At Lil Squirt Power Washing Inc., we use a low-pressure cleaning method called soft washing when we clean home exteriors and roofs. You can trust our highly trained and experienced technicians to not only use the right pressure and temperature settings, but also clean at the proper distance. This ensures that we deliver maximum cleaning effectiveness without risk of damage to the surface.
After many years of experience, we know the best ways to soft wash many different exterior surfaces including:
Aluminum
Brick
Wood
Stucco
Cedar
Concrete
Vinyl
Your roof can last for decades—assuming you take good care of it by investing in routine maintenance. At Lil Squirt, we provide the professional tile roof cleaning services you need to not only maintain the integrity of your tiles, but also keep them looking their best. We use the correct water pressure and cleaning solutions so that no damage is done to your roof during cleaning. Additional precautions are taken to ensure the protection of the rest of your home as well. For example, we will inspect your rain gutters before beginning work to ensure they are free of obstructions and able to handle the water we will be spraying on your roof.
With fair and competitive prices, our roof cleaning services make an excellent investment in the beauty and longevity of your roof. For an even better value, ask about our full exterior cleaning package. This package includes a roof cleaning, gutter cleaning, and exterior house washing.
We use environmentally friendly cleaning agents to remove mold, mildew, and algae while ensuring the health and safety of your property and the planet as a whole.
We understand the best solutions for every situation and are therefore able to deliver the best approach with the most effective results in a timely and cost-effective fashion. Call us for a quote!