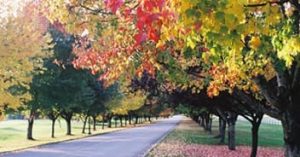 A beautiful city!
Take a quick look around and you'll know why families and businesses are attracted to this thriving community. Pitt Meadows offers a temperate climate, affordable housing, and an abundance of green space.
With eighty-six percent of the land mass in Pitt Meadows in the BC Agricultural Land Reserve, farming is a big industry in Pitt Meadows. Local farms grow a variety of crops and the area is probably best known for its greenhouses and small fruit; namely, the delicious blueberries and cranberries we produce.
Pitt Meadows is our "sister" city, as our home location is Maple Ridge, a mere 10 km away. The beauty of the city is a result of the pride shown by residents and businesses in their properties and their desire to keep their community looking great! Those reasons are why Pitt Meadows is a natural fit for our cleaning company, Lil Squirt Power Washing Inc. We also take a lot of pride in our business and in the jobs we do. We work with both residential and commercial customers to help them keep their properties looking great, both for the present and in maintaining that look for the future. We have mastered the most effective processes to use for all different situations and also work extremely hard at ensuring our company is ranked the best in the area in our line of work, and our ratings and customer satisfaction levels are proudly displayed on the google search engine you used to get you to our site.
You likely reached our site as a result of your searching for Pressure Washing or Power Washing in your area. As just indicated, we have worked hard to get our business ranked the best in the area, and also work hard to keep us there. Our customer satisfaction reviews speak for themselves. We have designed our website to provide an overview of the various services we provide, but also to give people some information on what the different services and approaches are and when they may be used.
There are simply three wordings to describe exterior property cleaning:
Pressure Washing
Power Washing, and
Soft House Washing
Pressure Washing
This is likely the most common approach used for most exterior home washing and roof cleaning. It simply is the use of high pressure water along with the most effective cleaning solutions to clean the materials being worked with. Our experience and knowledge allows us to determine the most effective pressures and cleaning products to use for all situations and all materials. Our technicians are also well trained to know the proper pressures to use on different surfaces so they don't damage the exteriors and we also use the cleaning solutions that preserve your landscaping and that are environmentally friendly.
Power Washing
This is also using water pressure to clean the surface, but it also includes the use of VERY hot water, so the most effective cleaning is done on the surface being worked with. It is mostly used on tough surfaces like cement driveways or walkways, and combined with the proper cleaning agents, it easily removes things like stubborn chewing gum stuck to the surface, grease or oil stains, etc. Our professionals are adept at using the proper pressures and temperatures to do the most effective cleaning, while at the same time not damaging the surfaces, and you will be amazed at the finished product.
Soft House Washing
This heading mostly speaks for itself. In certain situations, where the exterior materials are quite sensitive, and in order to not damage them, we use a soft washing technique that uses a low pressure water wash together with the most effective cleaning solution to give you the best cleaning possible while preserving your siding and not damaging any of the interior walls, etc. through the use of too high of water pressures. Our knowledgeable staff know the limits and best approaches to use for all situations. At all times we ensure we are not harming your landscape and that we are also not harming the environment.
We take a lot of pride in our work, as you take a lot of pride in your property, and we would really like to work with you to achieve your desired results. I encourage you to research our company, read our reviews, compare our pricing, and finally I really hope you reach out to us to have us discuss your needs and provide a quote for our service. We're only 10 km away and will give you prompt, courteous and professional service at very cost-competitive prices. Please give us a call!