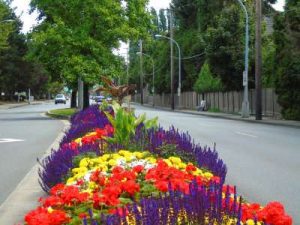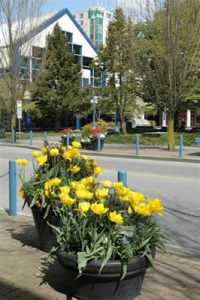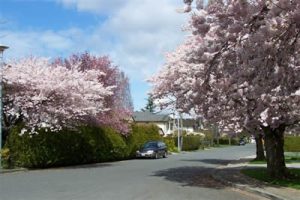 Richmond is a thriving city where culture and character converge in a stunning setting. Where the refined mixes with the raw and contrasts are celebrated. It's a place that's constantly redefining itself. Dynamic and alive, it encourages visitors to leave their comfort zone and rewards them with unique and authentic experiences. Known for its Asian influences, it's home to the International Buddhist Temple, an elaborate complex resembling Beijing's Forbidden City. Asian eateries and shops cluster in the Golden Village district.
It's All Here.
These words very clearly describe the uniqueness of Richmond. The pictures speak to the beauty and pride residents have in their community.
All of this supports why our company, Lil Squirt Power Washing Inc. is so closely aligned to the values and desires of the residents of this community. We take a lot of pride in our company, in our ability to provide the best service in the Greater Vancouver area as well as the Lower Mainland, the Fraser Valley and more. We know that without pride there won't be the beauty that we help people bring out in their residences and commercial properties. Richmond has so many diverse cultures that need to be preserved, and brightened to keep them looking great both now and into the future. Our cleaning approaches will help do just that!
You likely have reached our site as a result of searching for Power Washing or Pressure Washing services in your area. We are extremely happy that you reached our site, as we work hard to maintain our rankings and search engine positions through ensuring our site is providing valuable information to you, as well as ensuring we are maintaining top customer service ratings through their reviews. They are all public knowledge and we welcome you to review them. That is why we are able to class ourselves as the best in the business in most areas we operate in.
There are really only three types of exterior home and commercial cleaning processes that are used in our coastal climate.
Pressure Washing
Power Washing, and
Soft House Washing
Each of these have a specific time when they are the chosen approach to use.
Pressure Washing
is simply high pressure water combined with effective cleaning solutions which is used in a lot of exterior home and roof cleaning situations. The key with this approach is having the technicians with the knowledge and expertise to ensure just the right amount of pressure is being used together with the right cleaning agents for a particular job. Different siding materials demand different techniques and processes. We also ensure our work does not damage your home materials, your landscape and that the materials we use are environmentally friendly.
Power Washing
is also High Pressure water being used, however we use VERY hot water together with the right cleaning solutions for the situation, and ensure the material being cleaned is tough and durable to withstand the hot water and cleaning agents being used. A good example of when this approach is used would be on a concrete driveway, where perhaps there are things like some old chewing gum stuck to the surface, or heavy grease or oil stains. You will simply be amazed at how good the finished job will make your driveway look!
Soft House Washing
is just that. We use a lower pressure washing together with the correct cleaning solutions, and this approach is one that we use on most house exteriors, depending again on the construction materials. If the materials are quite sensitive, and if the wood is quite soft, this approach ensure no damage is done to the exterior, and also we ensure no damage is done to the under surface and inner walls, etc. We always have your landscaping in mind and make sure our processes and work leave them in great shape and not damaged.
So, again, thank you for taking the time to view this information. I really hope you now will take the time to give us a call and let us give you a quote on your cleaning needs! We will get back to you quickly.
Our home office is located in Maple Ridge which is only 57 km from Richmond and is in the center of our service area. We are therefore able to provide very quick personal service, and respond quickly to customer requests.