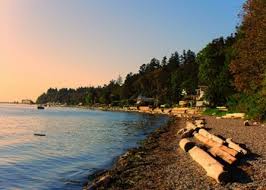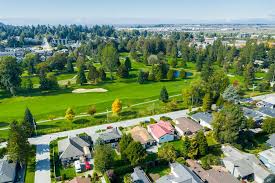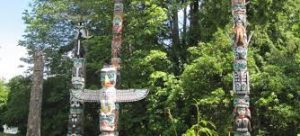 Tsawwassen is a delightful seaside community in the southwestern part of Delta, close to the US border. It is a popular area, particularly in the summer, as many head to Centennial Beach that has one the region's warmest and cleanest soft-sand beaches, as well as picnic facilities, beach volleyball, and nature trails. The sun, the wind, and the beautiful waters of Boundary Bay call visitors to experience the sheer exhilaration of windsurfing. This region is considered the ancestral home of the Tsawwassen First Nation, and this is where the region gets its name. It is a suburban, mostly residential community located on a peninsula in the southwestern corner of the City of Delta.
These words describe the unique community of Tsawwassen and the picturesque reasons why people are attracted to it. It's unique history and culture, coupled with the beautiful climate and surroundings make it an attraction to residents and small businesses. It is obvious by looking around the city that people take a lot of pride in their community, which makes it an ideal match for a company like ours – Lil Squirt Power Washing Inc. to help people and small business owners keep their properties looking good for now and for the future, which will help guarantee the preservation of their values into the future. Lil Squirt is a privately held small business, that takes a lot of pride in our work, our company image and in how we deal with customers. We know our future lies in the work we do today, so we work hard at maintaining the positive image, and customer satisfaction levels that your can see through google searches. Also, being only 57 km away makes it a nice fit in our market area we serve. It allows us to keep in close, quick contact with our customers, and for building strong relationships with those we work with.
You have likely reached our website as a result of searching for Pressure Washing or Power Washing services in your area. We are very happy to see you at our site! We have tried to design our website so it provides a good overview of the services we provide and have added additional information to those services, so you can understand what each of them are and when they would most effectively be used.
There are basically three cleaning approaches that are used for homes and commercial properties:
Pressure Washing
Power Washing, and
Soft House Washing
Pressure Washing
is the use of high pressure water together with the best cleaning solutions for the situation being addressed, to provide the best, long-lasting effective finish for your property. At the same time we always ensure we are not damaging the materials or backing of the siding, and are keeping your landscaping safe as well. As well, we always are considering the environment with the products we use. This is the most common approach used for house washing and roof cleaning, and it is one that proper pressures and cleaners need to be professionally managed which our highly skilled technicians are able to do for you.
Power Washing
is also high pressure water washing, however it includes the use of VERY hot water along with the appropriate cleaning solution for the job at hand. This process is only used when the surface or material being cleaned is very hardy and can withstand the hot water and pressure. A good example of when this approach might be used would be on a concrete driveway, where perhaps there could be things like baked on chewing gum that has been there for a long time, and oil or grease stains. We know you will just be amazed at how your driveway looks when we get done!
Soft House Washing
is just that! It is also pressure washing but it is using lower pressure along with cleaning solutions and sometimes soft brushes to most effectively clean more sensitive materials such as softer sidings. This approach also ensures no damage is done behind the siding or to softer wood or other materials. We use this approach a lot for our house washing, as it is very effective, and provides an excellent job with no potential damage to materials.
Please take some time to review the respective areas of our website that may pertain to the services you are looking for, and I hope you will give us a call and a chance by providing a quote to you for the services we can do for you!